Whether Starting a New Home Business or  Looking to Grow Your Current Business:

Control Your Business Destiny

Understand Marketing Strategies

Make Changes When You Want

Products & Benefits

What is SMC and why should You be a part of this EXCUSIVE membership. Well, the page would be extremly long if we explained it all here but just look below to get an idea of what is included.

LIVE 'NEXT LEVEL'
Training Webinars
All based around WordPress and Marketing w/ YOUR Self Hosted WordPress Website. We will take you from ZERO to HERO and...
Value : Priceless
.
WEBINAR REPLAYS
We realize you may not be able to attend every LIVE webinar (although we recommend you do) so you will have access to the last recorded webinar to watch,...
Value : $147+/mo
NEW 'EXCLUSIVE'
Training Videos
We will deliver exclusive next level training videos for you to digest and learn. These are not just any...
Value : $97+/mo

'PREMIUM' WordPress THEMES
Yes, we will give you a new 'Premium' WordPress Themes. You will be able to use on your own...
Value : $97/mo
'PREMIUM' WordPress PLUG-IN – Every Month
Yes, we will give you new 'Premium' WordPress Plugins. Like our Themes you will be able to use on your own...
Value : $147+
Access to 30+ WorPress Training Videos
Immediate Access to 30+ WorPress Training Videos to get you started RIGHT NOW
Value : $127+
.
Immediate Access To
'THE LEADERS VAULT'
We will hold NOTHING back. If we use it YOU will KNOW ABOUT IT! A continually growing vault of assets that we use to 'personally' .
Value : Priceless
Over 80 PLR eBooks
A multitude of niche eBook you can re-brand as your own to start building your list today!
Value : $97
Over 1000 PLR Articles
You will receive even more PLR (Private Label Rights) ARTICLES in many Niches that you can call your own...
Value : ???
If you are ready to start or change your online business then it's time to join right now.

ONLY $47/month. CLICK the BUTTON Now!

" I have been with SMC since it launched in October,2014. I am so thankful for their training's and step by step setup of their videos on setting up my new website. Not only that but their customer service is amazing too with getting back to you asap with the answers you've been looking for. I have been needing a system like this for a while now. Mark & Terry are the leaders everyone is looking for along with SMC to brand yourself & grow your Business and be given the info to do that along with products to share with your team or anyone! Love this. Thanks much to you both on all that you provide to us with your knowledge :) :) Roxann Roeder."
Roxann Roeder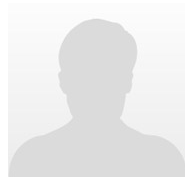 "I have been associated with both Terry Anglin and Mark Call since the day Pure Leverage went live to the public, coming up now in March or April 2 years. These are two of the finest trainers and mentors that anyone could want to have. Terry has a way of making you feel like your not stupid and can learn what he is teaching and not be afraid to ask him questions that you might think are stupid, but the only stupid questions are the ones you don't ask. He explains things in a slow and understandable way that not only a new person with no knowledge of any of this can understand but also the most experienced will learn something to. Even if only one person does not get it he will do it again till everyone has it, he never wants any of us to be left behind.  As SMC is just starting up he and Mark are teaming up to take us all to the next level of building our Business and being able to take control of it ourselves. Pure Leverage gave us the tools we needed now SMC is going to show us how to implement them with out the done for you stuff. I highly recommend anyone to get into SMC and commit to at least 1 year of working and learning from these two guys and they will be able to say just this ( if for not the great trainings they gave me, I probably would not be where I am today with my business). Thank you both for all you do for us, and I am honored to have you both as my trainers and friends."
Mary Duff
Home | Privacy Policy | Disclamer | TOS

Copyright © 2015. Smart Marketing Coaching.